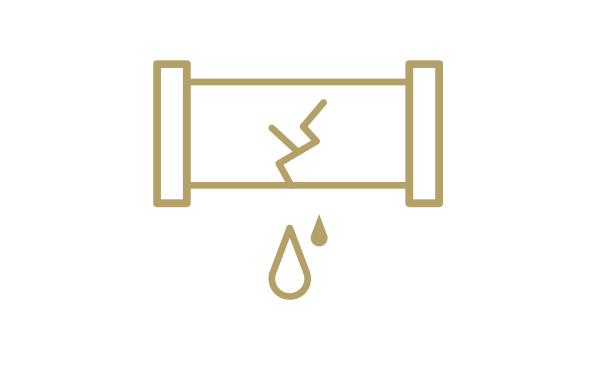 Trenchless Sewer Repair
Sunshine Plumbing & Rooter is proud to offer our Trenchless Sewer Repair service, revolutionizing the way sewer line repairs are done. Traditional sewer repairs often involve extensive excavation and disruption to your property, but with our trenchless approach, we minimize the impact and save you time and money. Our skilled technicians utilize advanced technology and techniques to repair or replace sewer lines with minimal digging, preserving the aesthetics of your landscape.
With Sunshine Plumbing & Rooter's Trenchless Sewer Repair service, we prioritize efficiency and convenience. Our process involves inserting a durable epoxy resin liner into the damaged pipe, which is then cured in place to create a seamless and long-lasting repair. This method eliminates the need for major excavation, reducing the disruption to your daily routine. We can handle a wide range of sewer line issues, including cracks, leaks, root intrusions, and pipe deterioration, providing a reliable and efficient solution.
By choosing Sunshine Plumbing & Rooter's Trenchless Sewer Repair service, you can enjoy numerous benefits. Not only does it save you from the hassle of extensive excavation, but it also minimizes the risk of future pipe problems. The epoxy resin liner we use is highly resistant to corrosion and root intrusion, ensuring a durable and long-lasting solution. Additionally, our trenchless approach saves you time and money on restoration costs, as it requires minimal landscaping or property damage. Trust Sunshine Plumbing & Rooter for a seamless and efficient sewer line repair that preserves the integrity of your property.
Call 909-206-6731
Drain Cleaning | Leak Repairs | Clogs | Gas Leaks | Flooding | Septic Backups
Why Sunshine Plumbing & Rooter?
Mike M.

Justin is very knowledgeable, kind and helpful. He always takes the time to show you your plumbing issue and explain why it happened. He will take his time and make sure everything is perfect. I strongly recommend these guys!


Bill T.

Justin is a true professional. Was on time and very knowledgeable. Would use him again in a heartbeat.

Kimberly J.

Justin was nice and professional. He charged a fair price, guarantees his work, was honest and did a thorough job! I would recommend his work! Thanks Justin
Damian M.

Moved into a rental that had an old salt water softener system that I suspected might be working but wasn't sure. Way older system that I wasn't familiar with. Didn't want to waste $ buying salt for a broken system. Justin fit me onto his schedule same day. Inspected the system and educated me on the steps I would need to get it going. Appreciate his expertise and his knowledge of an old system I never even heard of. Would highly recommend Sunshine Plumbing & Rooter!