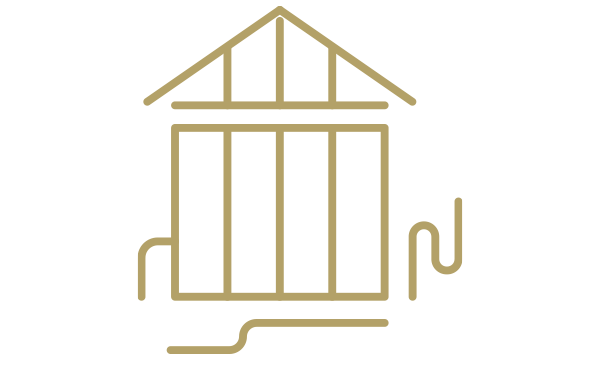 Construction & Improvements
Sunshine Plumbing & Rooter is your trusted partner for all your plumbing and gas needs in new construction and tenant improvement projects. With our extensive experience and expertise, we provide comprehensive services that ensure the plumbing and gas systems in your new construction or renovated space are installed to the highest standards of quality, safety, and efficiency.
In new construction projects, our skilled team works closely with builders, contractors, and architects to design and install plumbing and gas systems that meet the unique requirements of the project. From planning the layout and sizing the pipes to installing fixtures, water heaters, and gas lines, we handle every aspect with precision and attention to detail. Our goal is to deliver reliable and durable plumbing and gas systems that exceed your expectations and comply with all building codes and regulations.
For tenant improvement projects, we understand the importance of customizing the plumbing and gas systems to meet the specific needs of the space. Whether it's renovating a commercial office, retail space, or restaurant, our team will assess the existing infrastructure and work with you to design an efficient and functional plumbing and gas system. We handle re-piping, fixture replacements, gas line extensions, and other modifications necessary to accommodate your unique requirements, ensuring smooth operations and optimal functionality.
At Sunshine Plumbing & Rooter, we prioritize clear communication, timely project completion, and exceptional craftsmanship in all our new construction and tenant improvement services. We understand the importance of delivering plumbing and gas systems that not only meet your current needs but also provide long-term reliability. Trust us to be your reliable partner, ensuring that the plumbing and gas aspects of your new construction or tenant improvement project are handled seamlessly, allowing you to focus on other aspects of your project with peace of mind.
Call 909-206-6731
Drain Cleaning | Leak Repairs | Clogs | Gas Leaks | Flooding | Septic Backups
Why Sunshine Plumbing & Rooter?
Mike M.

Justin is very knowledgeable, kind and helpful. He always takes the time to show you your plumbing issue and explain why it happened. He will take his time and make sure everything is perfect. I strongly recommend these guys!


Bill T.

Justin is a true professional. Was on time and very knowledgeable. Would use him again in a heartbeat.

Kimberly J.

Justin was nice and professional. He charged a fair price, guarantees his work, was honest and did a thorough job! I would recommend his work! Thanks Justin
Damian M.

Moved into a rental that had an old salt water softener system that I suspected might be working but wasn't sure. Way older system that I wasn't familiar with. Didn't want to waste $ buying salt for a broken system. Justin fit me onto his schedule same day. Inspected the system and educated me on the steps I would need to get it going. Appreciate his expertise and his knowledge of an old system I never even heard of. Would highly recommend Sunshine Plumbing & Rooter!