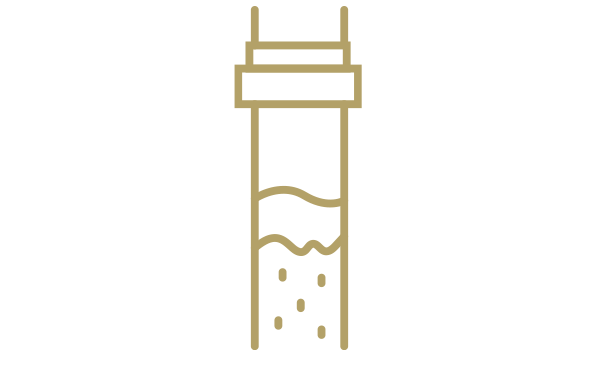 Drain Cleaning
Sunshine Plumbing & Rooter's Drain Cleaning service is your go-to solution for all your plumbing needs. With years of experience and a team of highly skilled technicians, we are committed to providing top-notch service that keeps your drains flowing smoothly. Our comprehensive drain cleaning service is designed to tackle even the toughest clogs, using advanced techniques and state-of-the-art equipment.
When you choose Sunshine Plumbing & Rooter, you can expect prompt and efficient service. Our technicians are trained to quickly identify the root cause of the problem and implement effective solutions. Whether it's a clogged kitchen sink, a backed-up shower drain, or a main sewer line blockage, we have the expertise to handle it all. We take pride in our attention to detail, ensuring that every drain is thoroughly cleaned and restored to its optimal condition.
At Sunshine Plumbing & Rooter, we prioritize customer satisfaction above all else. We understand the inconvenience and frustration that comes with clogged drains, which is why we strive to provide exceptional service that exceeds your expectations. Our friendly and knowledgeable team is always ready to address your concerns and answer any questions you may have. Trust Sunshine Plumbing & Rooter's Drain Cleaning service for reliable, affordable, and effective solutions to all your drain problems.
Emergency Drain Cleaning Services
We believe that quality service should be accessible to everyone, especially during urgent situations. Rest assured that when you call Sunshine Plumbing & Rooter for emergency drain cleaning, you can expect a rapid response, professional assistance, and a restored plumbing system that will give you peace of mind. Don't let drain emergencies dampen your day – trust us to handle it swiftly and effectively.
Why Sunshine Plumbing & Rooter?
Mike M.

Justin is very knowledgeable, kind and helpful. He always takes the time to show you your plumbing issue and explain why it happened. He will take his time and make sure everything is perfect. I strongly recommend these guys!


Bill T.

Justin is a true professional. Was on time and very knowledgeable. Would use him again in a heartbeat.

Kimberly J.

Justin was nice and professional. He charged a fair price, guarantees his work, was honest and did a thorough job! I would recommend his work! Thanks Justin
Damian M.

Moved into a rental that had an old salt water softener system that I suspected might be working but wasn't sure. Way older system that I wasn't familiar with. Didn't want to waste $ buying salt for a broken system. Justin fit me onto his schedule same day. Inspected the system and educated me on the steps I would need to get it going. Appreciate his expertise and his knowledge of an old system I never even heard of. Would highly recommend Sunshine Plumbing & Rooter!