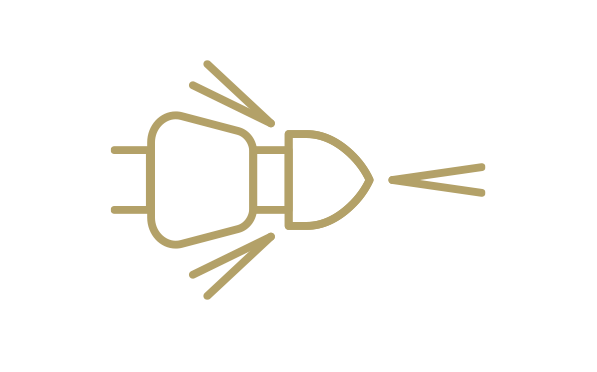 Hydro Jetting
Sunshine Plumbing & Rooter's Hydro Jetting service is the ultimate solution for stubborn and persistent clogs in your plumbing system. With our advanced hydro jetting technology, we can effectively clear out even the toughest blockages, restoring your pipes to optimal performance. Hydro jetting is a high-pressure water blasting method that eliminates buildup, debris, and grease, ensuring a thorough and long-lasting cleaning.
When you choose Sunshine Plumbing & Rooter's Hydro Jetting service, you can expect exceptional results. Our experienced technicians will carefully assess your plumbing system to determine the best approach for hydro jetting. Using specialized nozzles and powerful water pressure, we can break through blockages, remove years of buildup, and thoroughly clean the inside of your pipes. Hydro jetting is a safe and environmentally friendly method that doesn't rely on harsh chemicals, making it a preferred choice for both residential and commercial properties.
Hydro jetting offers numerous benefits for your plumbing system. Not only does it effectively remove clogs, but it also helps to prevent future blockages by thoroughly cleaning the inside of your pipes. Hydro jetting is especially useful for removing stubborn substances like grease, roots, and mineral deposits that can accumulate over time. By investing in Sunshine Plumbing & Rooter's Hydro Jetting service, you can enjoy improved water flow, reduced risk of backups, and a more efficient plumbing system overall. Trust our expertise and state-of-the-art technology to deliver outstanding results that exceed your expectations.
Call 909-206-6731
Drain Cleaning | Leak Repairs | Clogs | Gas Leaks | Flooding | Septic Backups
Why Sunshine Plumbing & Rooter?
Mike M.

Justin is very knowledgeable, kind and helpful. He always takes the time to show you your plumbing issue and explain why it happened. He will take his time and make sure everything is perfect. I strongly recommend these guys!


Bill T.

Justin is a true professional. Was on time and very knowledgeable. Would use him again in a heartbeat.

Kimberly J.

Justin was nice and professional. He charged a fair price, guarantees his work, was honest and did a thorough job! I would recommend his work! Thanks Justin
Damian M.

Moved into a rental that had an old salt water softener system that I suspected might be working but wasn't sure. Way older system that I wasn't familiar with. Didn't want to waste $ buying salt for a broken system. Justin fit me onto his schedule same day. Inspected the system and educated me on the steps I would need to get it going. Appreciate his expertise and his knowledge of an old system I never even heard of. Would highly recommend Sunshine Plumbing & Rooter!